We are a community that gathers at 9:00 am on Sundays to celebrate and experience the gifts of God.
As a parish of the Episcopal Diocese of Ohio, we believe that: "God loves you. No exceptions."
We invite you to come and experience that love with us!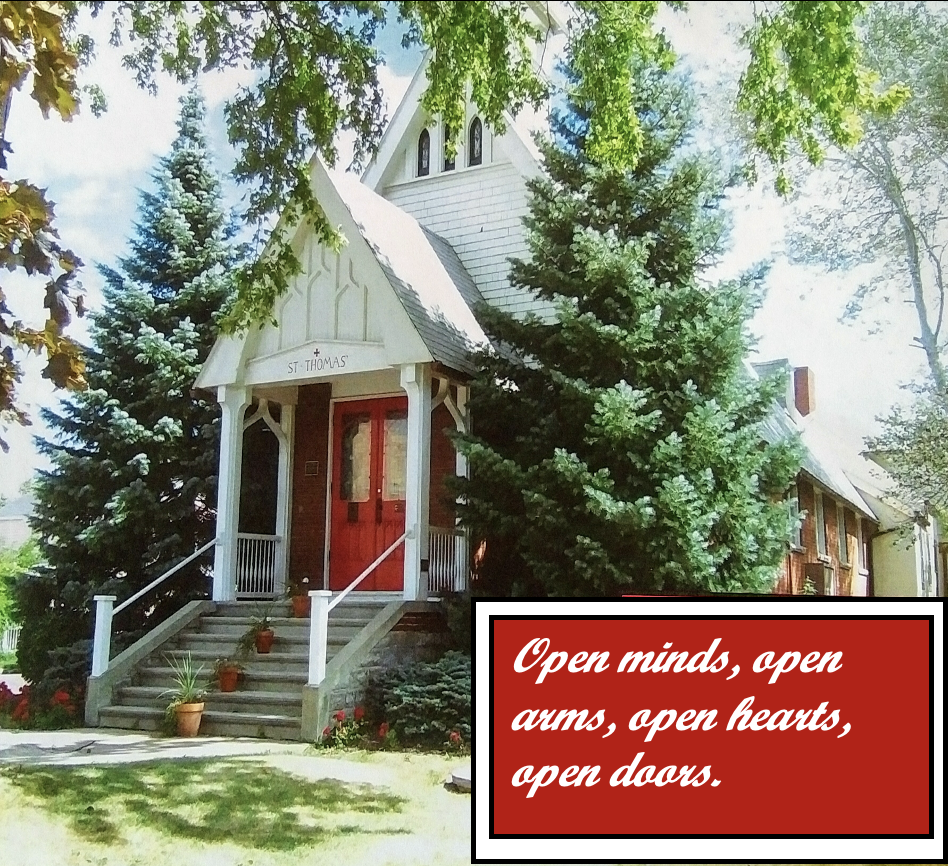 FUN WAYS TO GIVE DURING THE HOLIDAYS
Operation Cookie Drop
Twas the night before November and all through the Church
The staff was trying to get out of a lurch.
Operation Cookie Drop has gone into effect
And we are needing some help, with all do respect.
Lots of plates, full of sweetness is needed,
If we start right now, I know we'll succeed it!
So, on baking, on shaking, on chopping and whisking.  
On frosting, and sifting, making and mixing.
Last year's goal was twenty-five plates,
however thirty this year would surly be great!
The past years have shown
That none of you are rookies,
With that being said,
we hope you donate lots of grand cookies!!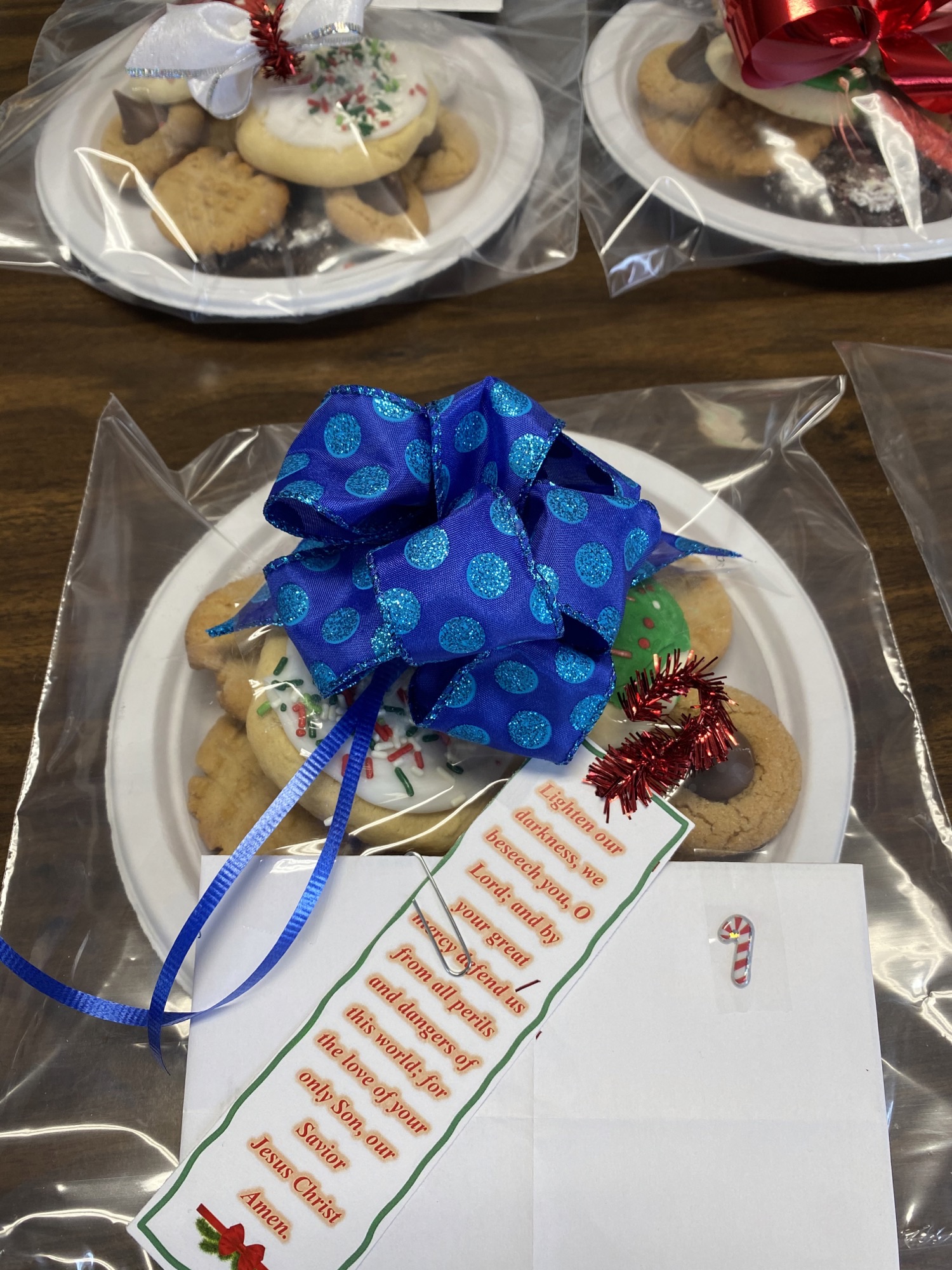 Reverse Advent Calendar
This tree of boxes
Though right now is bare.
Waiting to be taken apart and filled
By all those who care.
Our St. Thomas parish,
and the holiday mood,
will fill up these boxes with great yummy food.
So pick up your box and get started soon
We need them back before the Christmas Eve moon.
50 boxes to fill, so please don't slack,
Because giving and sharing,
is how we give back!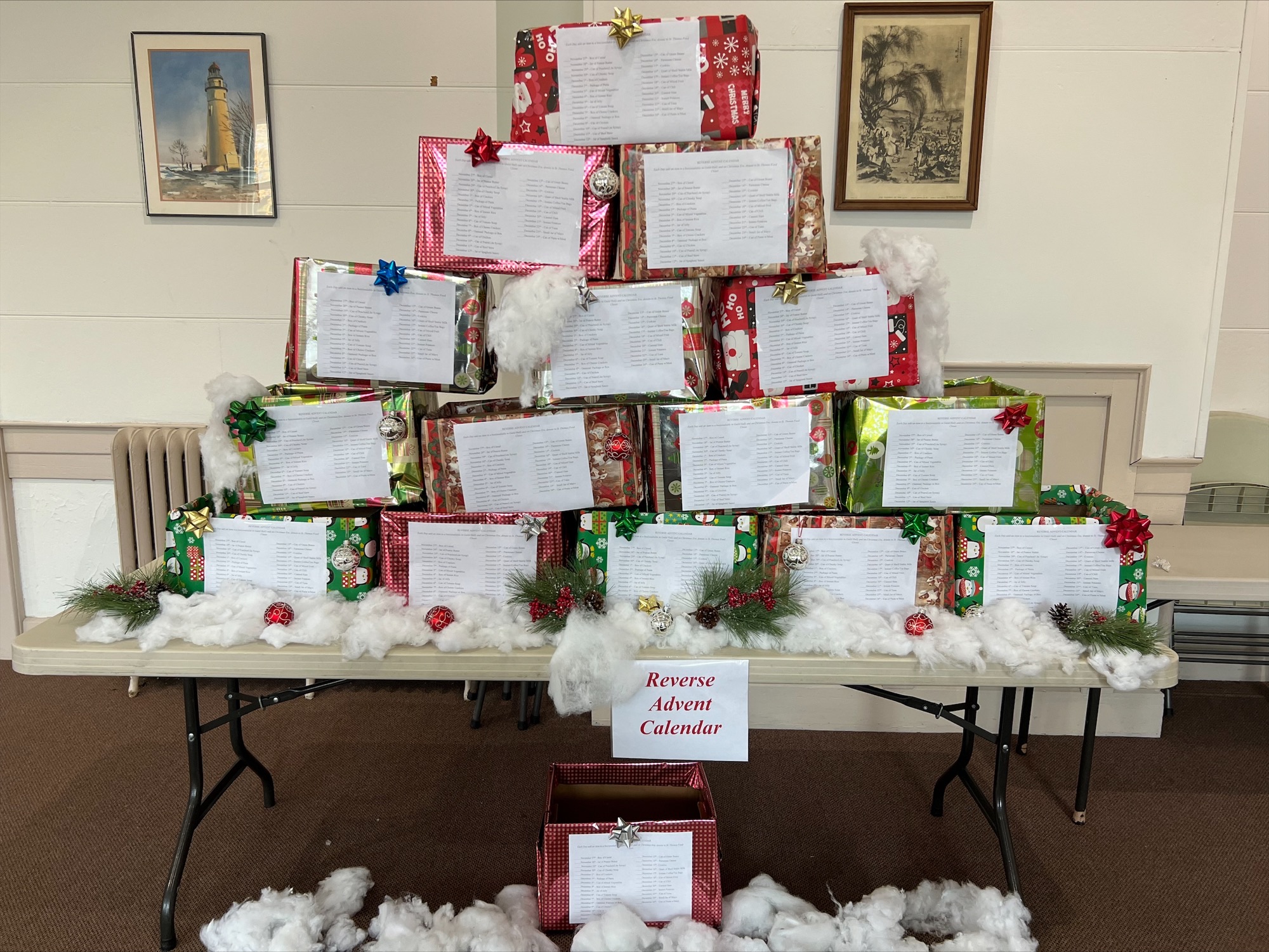 Please contact the church office if you have any questions: 419-734-3404!!!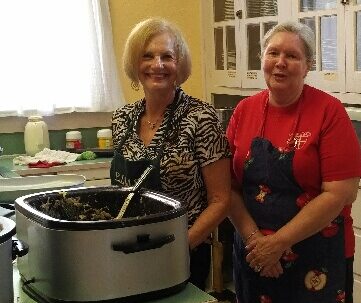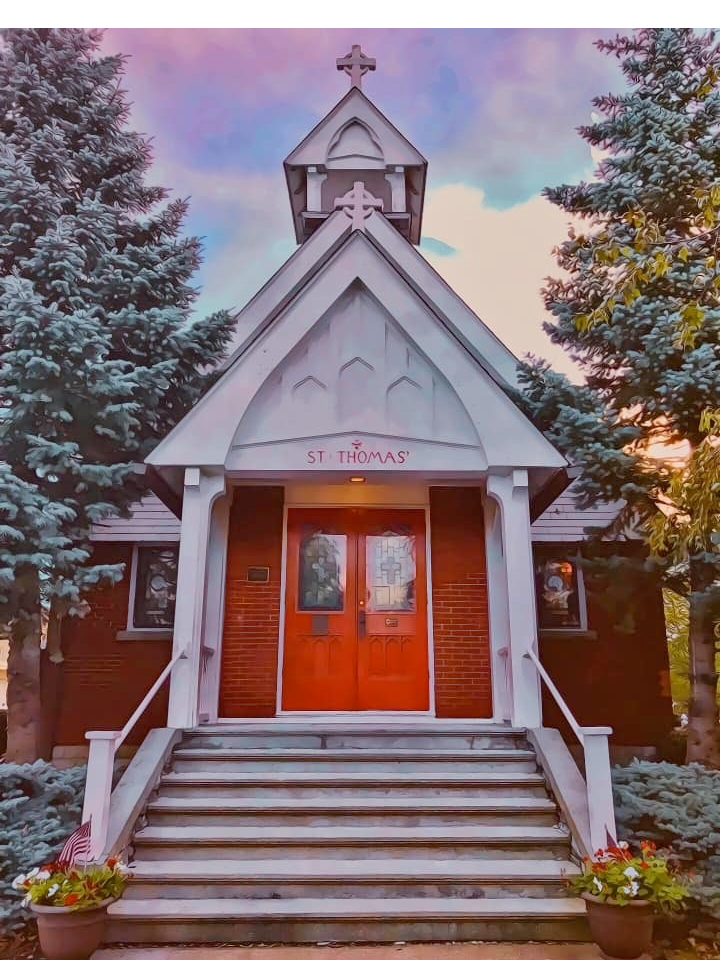 It is the privilege of St. Thomas' to build our faith and share the joy of the good news with others.