We are a community that gathers at 10:00 am on Sundays to celebrate and experience the gifts of God.
As a parish of the Episcopal Diocese of Ohio, we believe that: "God loves you. No exceptions."
We invite you to come and experience that love with us!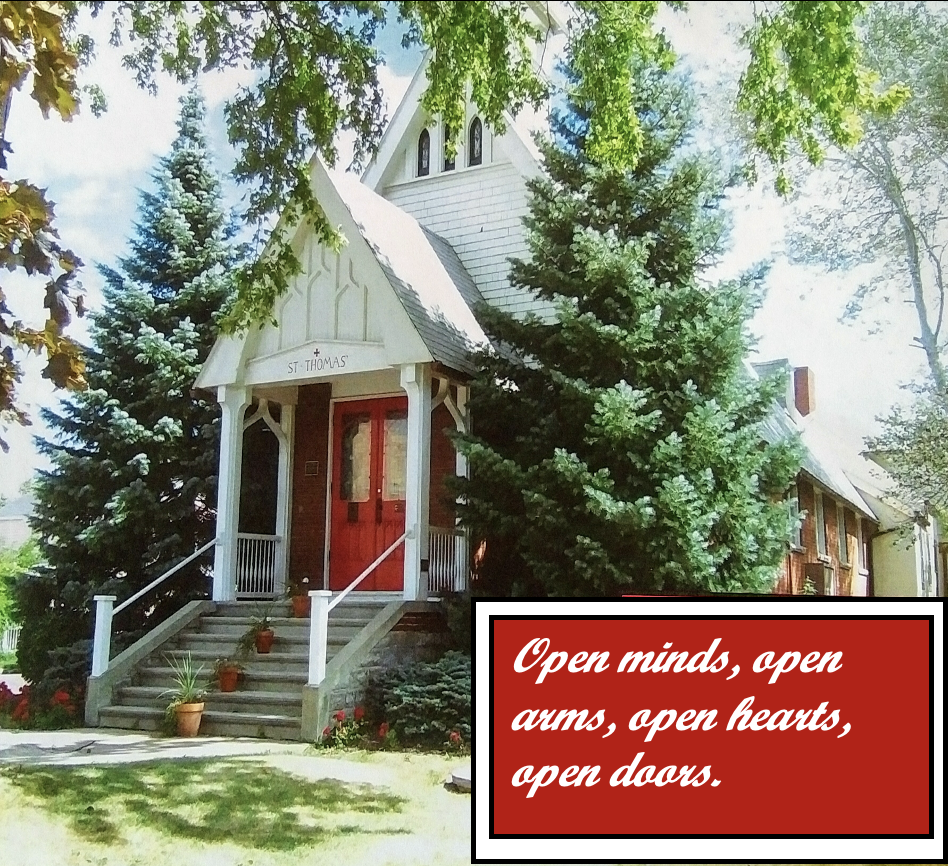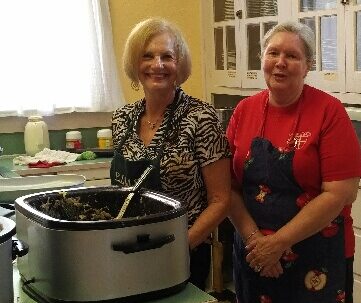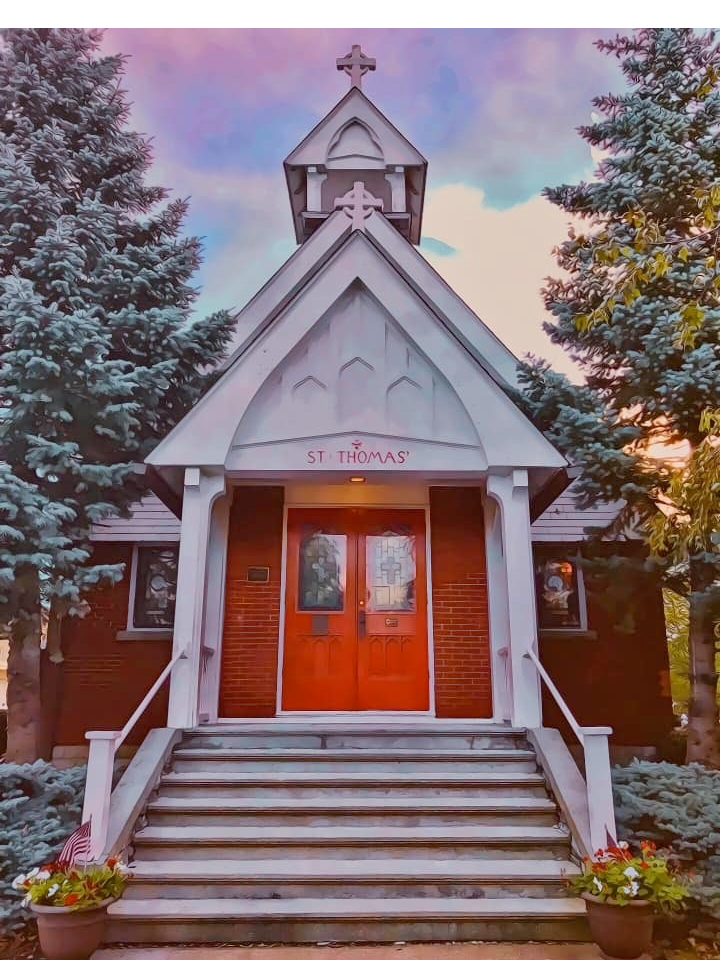 It is the privilege of St. Thomas' to build our faith and share the joy of the good news with others.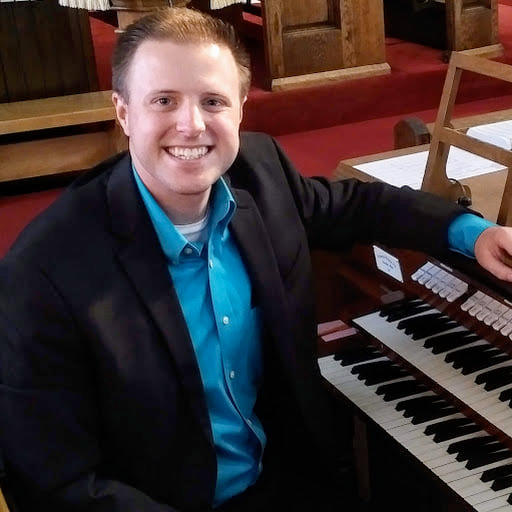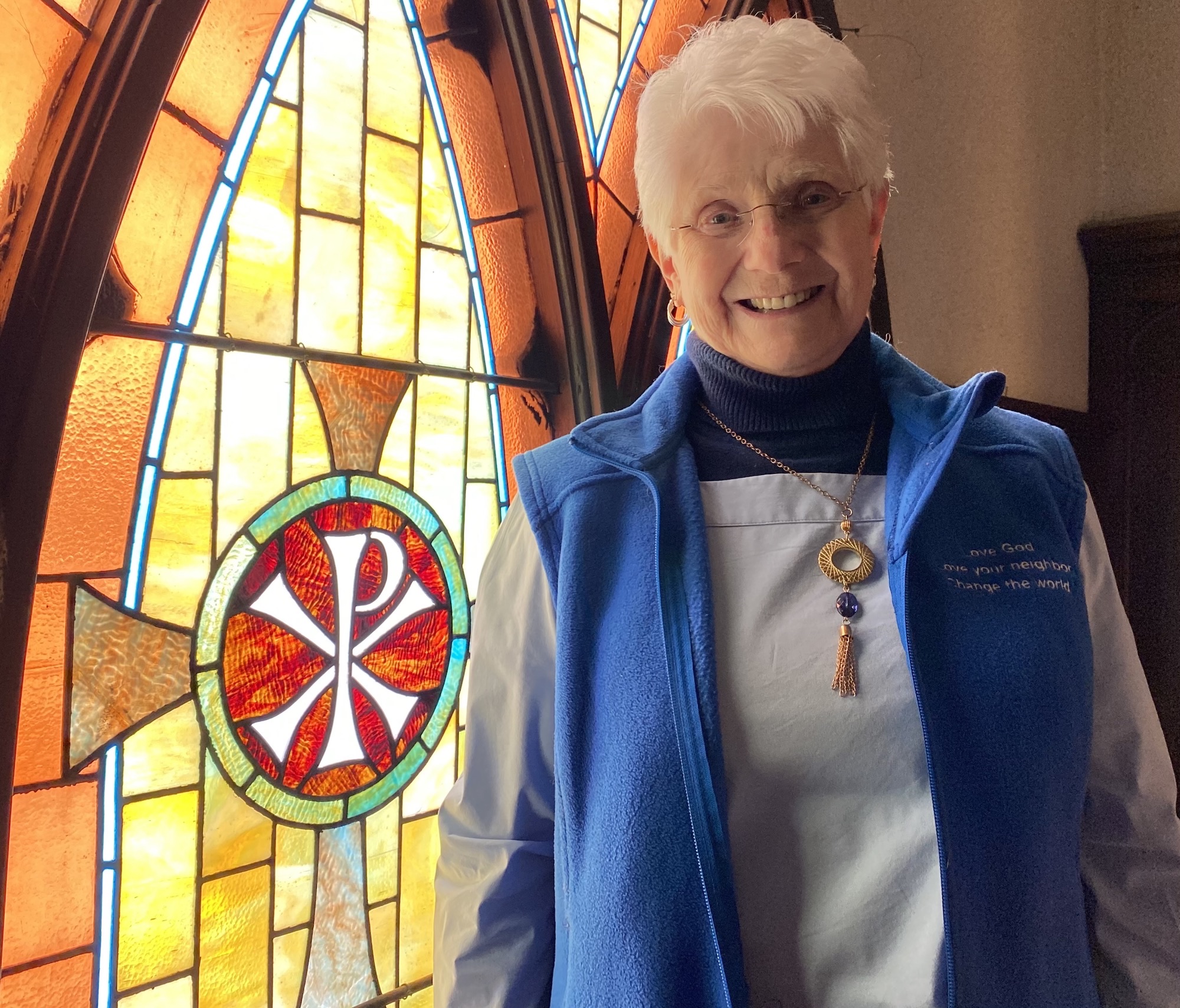 Upcoming Events
Holy Eucharist, Rite I: Every Sunday at 10 AM during the season of Lent
Stations of the Cross followed by a Bible Study on the Lives and Ministries of the Old Testament prophets: Beginning Wednesday, March 1st at 12 Noon, and Every Wednesday during the Season of Lent
Palm/Passion Sunday: Sunday, April 2nd at 10 AM
Maundy Thursday Service: Thursday, April 6th at 6 PM Community
Good Friday Service (Tenebrae): Friday, April 7th at 7 PM
Easter Sunday Service: Sunday, April 9th at 10 AM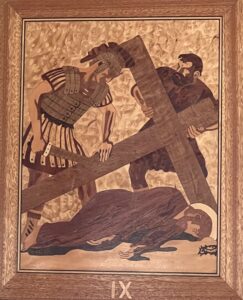 This image depicts the ninth station of the cross, "Jesus falls for a third time." The marquetry panels in St. Thomas' set were made in 1955 by Andrew and Alice Holly of Oak Harbor, Ohio. Each panel is constructed out of hundreds of individual pieces of wood. 
Tenebrae
Tenebrae is a Latin word meaning darkness. A Tenebrae service is typically held on one or all of the days during Holy week and marks the anniversary of Jesus' crucifixion.
At the start of the service, a "hearse" holding fifteen candles is placed at the front of the altar. Then, a series of fifteen scriptures are read marking a specific point at the end of Jesus's life. At the end of each scripture reading, one of the candles is extinguished.
After the reading marking Christ's burial is finished, the reader slams his or her book shut symbolizing the finality of death. This ritual also represents the tearing of the veil separating the "Holy of Holies" from the rest of the temple in Jerusalem, which is said to have occurred at the moment of Christ's death. The final candle is extinguished and participants are left in darkness to ponder the impact of a world without Christ's guiding light as they gather hope anticipating the celebration of his resurrection at Easter.
This year, St. Thomas will host a community Tenebrae service on Good Friday (April 7th at 7:00 PM). Consider joining us as we observe the anniversary of the crucifixion of the death of our Lord.
Please contact the church office if you have any questions: 419-734-3404!!!